Concrete Temperature & Strength Profiling Solutions
intelliRock III by FlIR Systems
The intelliRock® III is the leading solution for concrete maturity and temperature profiling. The
system was first launched in 2000 and is now in its third generation of release. The system takes the guesswork out of concrete decision-making, allowing users to
report and review concrete data from anywhere using the intelliRock cloud software.
intelliRock III includes:
---
The intelliRock Reader
The intelliRock Reader: a handheld device for starting/stopping loggers, viewing numeric and graphical concrete data in the field, and transferring collected logger data to the intelliRock PC software.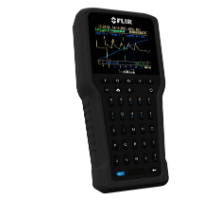 ---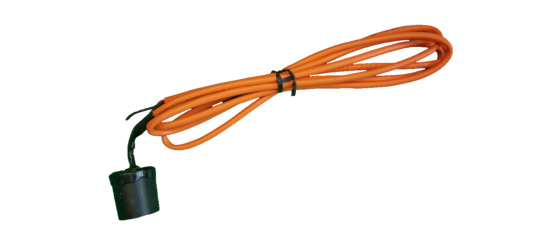 The intelliRock Loggers
Self-contained sensors that house a precision temperature measurement system, microprocessor, memory, and a battery. Loggers are placed in concrete structures as they are poured and once a logger is started, it collects data about concrete temperature or maturity for up to 180 days. There are two types of intelliRock III loggers: temperature only, or maturity and temperature.
---
The intelliRock Cloud Software
A cloud-based repository of concrete temperature and strength data, accessible from anywhere via mobile devices. The intelliRock Cloud allows users to securely store, display and share data from individual loggers, as well as mix data and calibration curves. Using the cloud, users can generate graphic reports at various levels of detail to aid concrete decision-making.
---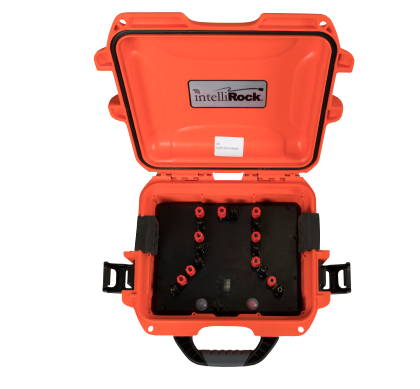 The intelliRock 8-Channel Wireless Remote:
this optional accessory is a rugged, remote connectivity device that supports connection of up to eight loggers. It transmits logger data through either a 4G LTE cellular connection to the intelliRock cloud software, or via
a 900 MHz radio to a PC running the intelliRock PC software, where it is then uploaded to the cloud. 900 MHz radio connectivity requires the optional base station.
---
The intelliRock PC Uploader software
Microsoft Windows software used for transferring logger data from the hand-held reader to a PC, and then from the PC to the intelliRock Cloud Software. The PC software is also used to configure 900 MHz radio connectivity to the intelliRock wireless remote device.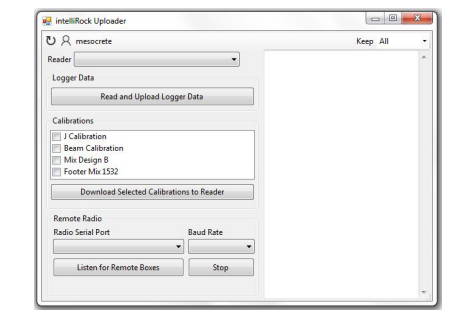 ---
FLIR CONCRETE SOLUTIONS
Increase productivity and reduce project costs with FLIR intelliRock, intelliCure, and EZ Cure products. These innovative new technologies give you the tools you need to build today's structures quickly, economically, and safely, while easily meeting tough specifications. Download the brochure to learn about the concrete solutions that can help you save time, save money, and ensure quality.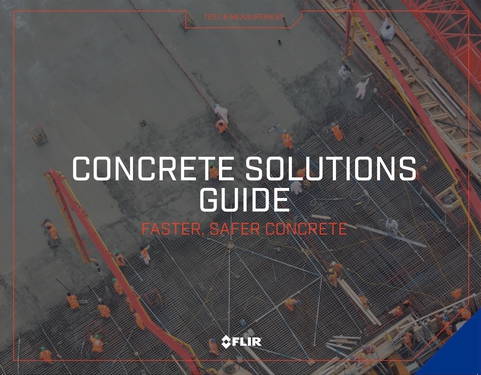 ---