Free Training for FLIR Elevated Skin Temperature Screening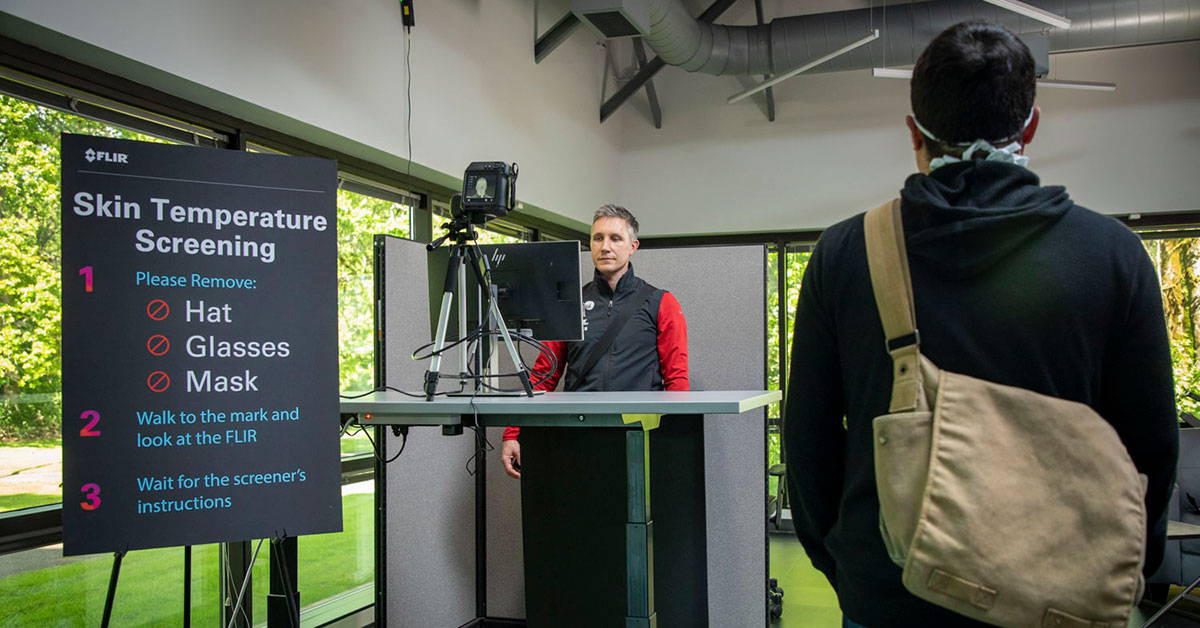 Just getting started with using a thermal camera for elevated skin temperature screening? We've put together a several short video tutorials for FLIR Screen EST™ to help get you started with the information you need to implement your screening procedures.
Although no thermal camera can detect coronavirus or diagnose Covid-19, FLIR cameras can be used to detect elevated skin temperature through quick individual screening. Detecting individuals with elevated skin temperature, who should then be further screened with medically-approved devices such as thermometers, can help identify elevated body temperature (EBT) and reduce the spread of infection.
Elevated Skin Temperature Screening 101
How to Set the Baseline Temperature for Elevated Skin Temperature Screening
Tuning Your Exx and T-Series Camera for Elevated Skin Temperature Screening
Elevated Temperature Screening Mode Troubleshooting Guide
---